Roland Berger news
In joint economic session of Iran-Germany which was held on 2-4 October 2016 ,with presence of German Vice Chancellor and Federal Minister for the Economy and Energy, Sigmar Gabriel lead the German delegation which consists of the country's major companies and with presence of Iran's Economy Minister- Ali Tayyebnia and many famous companies from both countries, a Memorandum of Understanding has been inked between the Investment Center related to Tehran Chamber of Commerce, Ind


In joint economic session of Iran-Germany which was held on 2-4 October 2016 ,with presence of German Vice Chancellor and Federal Minister for the Economy and Energy, Sigmar Gabriel lead the German delegation which consists of the country's major companies and with presence of Iran's Economy Minister- Ali Tayyebnia and many famous companies from both countries, a Memorandum of Understanding has been inked between the Investment Center related to Tehran Chamber of Commerce, Industries, Mines and Agriculture (TCCIMA) and Roland Berger.
In order to facilitate investment between two countries and also help Investment center with its investment plan, Roland Berger- the only leading global consultancy with German heritage and of European origin had completed a 2 month pro-bono project with cooperation of different departments from Tehran Chamber of Commerce, leading by Mrs. Ferial Mostofi- The Head of Investment Center and also by cooperation of Professors of Universities and It team mutually to run the new Center of investment and also upload a website for promoting Iran potentials and opportunities which is about to be launched in late May 2017 .
Roland Berger is an independent company headquartered in Munich, solely owned by our Partners, who are responsible for overall corporate performance and business success. Founded in 1967, Roland Berger remains the only leading global consultancy firm with non-Anglo-Saxon roots. German by origin, European by nature and global by ambition, including a strong footprint in Asia and other geographies.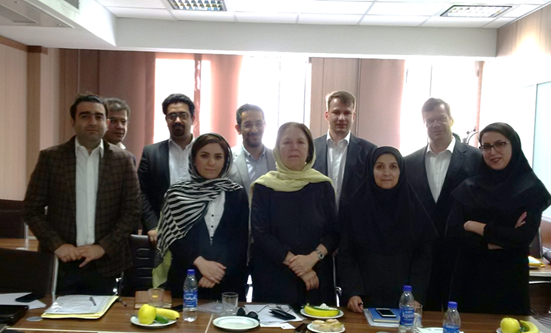 With 2400 employees in 50 offices around the globe, Roland Berger advises major international industry and services companies as well as public institutions.
The services cover the entire range of management consulting from strategic advice to successful implementation:
New leadership and business models;
Innovative processes and services,
M&A, private equity,
Restructuring and management support on large infrastructure projects.